Pin Up Comic Art at Comic Art Fans
Have you ever been curious about what's the Most Popular Pin Up here at Comic Art Fans? Or which Comic Artist is most represented for Pin Up Comic Art? How about what is the Most Commented Pin Up on CAF?
We break it all down for you right here, and also show you what's new from our CAF Member Comic Art Classifieds, and what's currently for sale at eBay. Use the handy drop menu to the right to view all the other Comic Art Types here at ComicArtFans.com!
+
Art Details
| | |
| --- | --- |
| Artist: | Eric Matos (All) |
| Media Type: | Mixed Media |
| Art Type: | Pin Up |
| For Sale Status: | On eBay |
| Views: | 39 |
| Comments: | 0 |
| Added to Site: | 4/22/2018 |
About the Owner
Casual Elf
Posted By Eric Matos
37 Views
+
Art Details
Artist:
Brendon Fraim (Penciller)
Brian Fraim (Inker)

Media Type:
Pen and Ink
Art Type:
Pin Up
For Sale Status:
$125, plus $9 for USA shipping, and it's yours!
Views:
38
Comments:
0
Added to Site:
4/22/2018
About the Owner
11x17 BATMAN FAMILY with Batgirl, Nightwing, Robin, Red Robin, and Batwoman!
Posted By Brendon and Brian Fraim


29 Views
+
Art Details
| | |
| --- | --- |
| Artist: | Mark Eugene (Penciller) |
| Media Type: | Pencil |
| Art Type: | Pin Up |
| For Sale Status: | NFS |
| Views: | 82 |
| Comments: | 0 |
| Added to Site: | 4/21/2018 |
About the Owner
Black Cat - by Mark Eugene - Nudity alert
Posted By MyFavorite ComicArt
20 Views
+
Art Details
Artist:
Gary Martin (Inker)
Aaron Lopestri (Penciller)

Media Type:
Pen and Ink
Art Type:
Pin Up
For Sale Status:
NFS
Views:
47
Comments:
4
Added to Site:
4/21/2018
About the Owner
Rocketeer and Betty pinup - Aaron Lopresti & Gary Martin
Posted By Michael Lovitz


17 Views
+
Art Details
| | |
| --- | --- |
| Artist: | Galilleu (Penciller) |
| Media Type: | Pencil |
| Art Type: | Pin Up |
| For Sale Status: | NFS |
| Views: | 18 |
| Comments: | 0 |
| Added to Site: | 4/23/2018 |
About the Owner
She-Hulk - Galilleu
Posted By Thomas Suhling
17 Views
+
Art Details
| | |
| --- | --- |
| Artist: | s b (All) |
| Media Type: | Paint - Watercolor |
| Art Type: | Pin Up |
| For Sale Status: | https://www.ebay.com/itm/273173185047?ViewItem=&item=273173185047&afsrc=1&rmvSB=true |
| Views: | 25 |
| Comments: | 1 |
| Added to Site: | 4/22/2018 |
About the Owner
JOKER
Posted By Shelton Bryant
17 Views
+
Art Details
| | |
| --- | --- |
| Artist: | Mike Hoffman (Penciller) |
| Media Type: | Pen and Ink |
| Art Type: | Pin Up |
| For Sale Status: | NFS |
| Views: | 10440 |
| Comments: | 0 |
| Added to Site: | 7/19/2009 |
About the Owner
Mike Hoffman Squaw
Posted By Marc Glazer
170 Views
+
Art Details
| | |
| --- | --- |
| Artist: | Joe Linsner (Penciller) |
| Media Type: | Mixed Media |
| Art Type: | Pin Up |
| For Sale Status: | NFS |
| Views: | 6432 |
| Comments: | 1 |
| Added to Site: | 5/16/2007 |
About the Owner
Peppermint Patty and Marcie
Posted By Mattias M
135 Views
+
Art Details
| | |
| --- | --- |
| Artist: | |
| Media Type: | Mixed Media |
| Art Type: | Pin Up |
| For Sale Status: | NFS |
| Views: | 67171 |
| Comments: | 6 |
| Added to Site: | 6/7/2007 |
About the Owner
Wonder Woman Nude
Posted By David Hoover
118 Views
+
Art Details
| | |
| --- | --- |
| Artist: | Michael Golden (All) |
| Media Type: | Mixed Media |
| Art Type: | Pin Up |
| For Sale Status: | Please Email to Discuss Price |
| Views: | 176 |
| Comments: | 2 |
| Added to Site: | 4/15/2018 |
About the Owner
The Micronauts- It's a Small World After All by Michael Golden
Posted By Rich Cirillo


103 Views
+
Art Details
| | |
| --- | --- |
| Artist: | Chris Vickers (All) |
| Media Type: | Mixed Media |
| Art Type: | Pin Up |
| For Sale Status: | NFS |
| Views: | 17335 |
| Comments: | 0 |
| Added to Site: | 8/26/2010 |
About the Owner
Sexy Velma
Posted By Chris Vickers
98 Views
+
Art Details
| | |
| --- | --- |
| Artist: | Jeffrey Jones (All) |
| Media Type: | Mixed Media |
| Art Type: | Pin Up |
| For Sale Status: | NFS |
| Views: | 94 |
| Comments: | 8 |
| Added to Site: | 4/20/2018 |
About the Owner
Jeff JONES - Woman in Gown (1976)
Posted By Jean-Paul Gabilliet


94 Views
+
Art Details
| | |
| --- | --- |
| Artist: | Russ Heath (All) |
| Media Type: | Ink Wash |
| Art Type: | Pin Up |
| For Sale Status: | NFS |
| Views: | 95324 |
| Comments: | 14 |
| Added to Site: | 4/15/2009 |
About the Owner
Russ Heath Dracula Lives 13 Pinup
Posted By Jim D'Amico


95324 Views
+
Art Details
| | |
| --- | --- |
| Artist: | |
| Media Type: | Mixed Media |
| Art Type: | Pin Up |
| For Sale Status: | NFS |
| Views: | 67171 |
| Comments: | 6 |
| Added to Site: | 6/7/2007 |
About the Owner
Wonder Woman Nude
Posted By David Hoover
67171 Views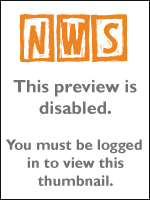 +
Art Details
| | |
| --- | --- |
| Artist: | Olga Levchenko (All) |
| Media Type: | Mixed Media |
| Art Type: | Pin Up |
| For Sale Status: | NFS |
| Views: | 55509 |
| Comments: | 2 |
| Added to Site: | 4/17/2010 |
About the Owner
Unisex Design" by Olga Levchenko
Posted By nunya bz
55509 Views
+
Art Details
| | |
| --- | --- |
| Artist: | Bill Ward (All) |
| Media Type: | Pen and Ink |
| Art Type: | Pin Up |
| For Sale Status: | NFS |
| Views: | 47380 |
| Comments: | 3 |
| Added to Site: | 6/12/2008 |
About the Owner
Spanking
Posted By craig macmillan


47380 Views
+
Art Details
| | |
| --- | --- |
| Artist: | Dave Stevens (All) |
| Media Type: | Pen and Ink |
| Art Type: | Pin Up |
| For Sale Status: | NFS |
| Views: | 45126 |
| Comments: | 33 |
| Added to Site: | 5/21/2008 |
About the Owner
Dave Stevens Marilyn Monroe Pinup
Posted By Timothy L
45126 Views
+
Art Details
| | |
| --- | --- |
| Artist: | Milo Manara (All) |
| Media Type: | Mixed Media |
| Art Type: | Pin Up |
| For Sale Status: | NFS |
| Views: | 41307 |
| Comments: | 9 |
| Added to Site: | 6/13/2008 |
About the Owner
Milo Manara - FAKK2
Posted By craig macmillan


41307 Views
Amazing Spider-Man 3 Pin-Up
Posted By David Mandel


51 Comments
Batman and Harley Quinn
Posted By Gregg and Amanda Spatz


50 Comments
Ursula The Sea Witch
Posted By Eric DLS


49 Comments
11x17 BATMAN FAMILY with Batgirl, Nightwing, Robin, Red Robin, and Batwoman!
Posted By Brendon and Brian Fraim


38 Views
BRUCE TIMM - Sersi Of The Eternals in the style of Jack Kirby - Published pin-up (1990's)
Posted By Zaal Art


143 Views
For Sale - Wyntarra the fairy by Michael Ryan
Posted By Erik S


111 Views
For Sale - Elven Sorceress by Gene Gonzales
Posted By Erik S


145 Views
Steven Defendini Black Widow
Posted By Ankur J


42 Views
Jason Pearson & Jason Martin – Rogue Promo
Posted By Randy & Laura Martin


1774 Views
Animation
|
Color Guide
|
Comic Strip
|
Commission
|
Complete Story
|
Convention Sketch
|
Cover
|
Double Page Splash
|
Double Page Spread
|
Illustration
|
Interior Page
|
Other
|
Partial Story
|
Photograph
|
Pin Up
|
Prelim
|
Recreation
|
Remarked Item
|
Sketch Card
|
Sketch Cover
|
Sketchbook
|
Splash Page
|
Title Page
|
Trading Card Art
|